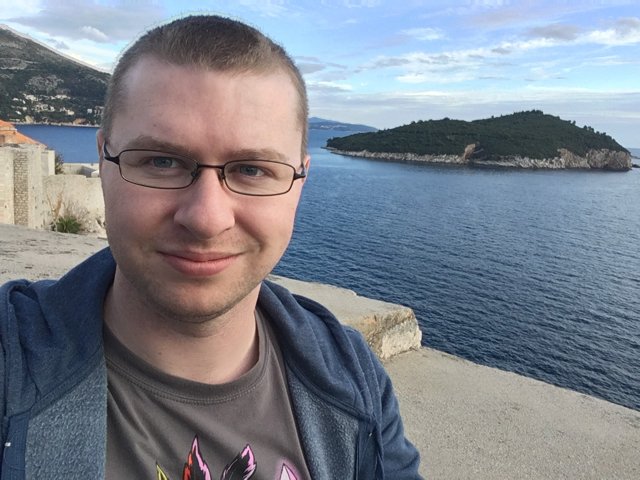 Thomas Cashman is the chief code conjurer and project manager for Alchemic Cutie. He is responsible for building the game engine and generally making sure things work. Tom can also be found exhibiting the game at different conferences around Europe such as Quo Vadis, Digital Dragons, EGX, and Gamescom, among others. While he was born in Ireland, Tom has also lived in Germany and Croatia as a result of his career in software development.
His passion for game development started as a child. Crash Bandicoot sparked his interest in gamedev, which soon grew into an obsession. Little Tom would come up with all sorts of game ideas and draw up "design documents" on paper. He got his first computer at age 10, learning to develop games in Visual Basic and Multimedia Fusion. As a teenager he founded and built an open-source Pokemon MMORPG called PokeNet alongside a team of nearly 30 volunteers.
Tom later graduated from university with a BSc in Software Engineering, leading to work in the telecoms industry as a software engineer. In his spare time, he built Bard to the Future and the mini2Dx game development framework.
These days he can be found coding Alchemic Cutie in cafes. He'll be the one typing away on a Macbook while wearing an anime t-shirt and drinking a caramel cappuccino.
Favorite Games
Steins;Gate 0
Crash Bandicoot
Pokemon Gold/Silver Version
SOMA
To The Moon
Development Hardware / Toolkit
Macbook Air (1.7Ghz, 8GM RAM, 256GB SDD)
IntelliJ / Rider
---