Hey there Cutie Club,
Time for a quick update after Gamescom and before EGX 🙂
Over 400 cuties
Within the first 2 weeks we've had over 400 people sign up to the alpha. We didn't expect so many people! 🙂 Thank you to everyone who signed up so far. If you haven't signed up yet, you can still sign up here until the end of September.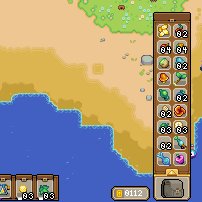 Bug fixes + more storage
We've been working hard to fix the bugs reported so far. Since Gamescom we've deployed several updates to fix issues and also added more bag storage – collect all the things!
What's next?
We're currently working on adding quests and one of the jelly competitions to the alpha. Expect a lot of updates in the next 2 weeks as we get everything ready for EGX 🙂
---