Hey there Cutie Club,
We've been busy with development and have several updates to share today 🙂
End of Alpha
We'll be closing sign ups to the alpha build on Monday 22nd April. We ended updates to the alpha in March as we started working on the next stage of development. Thank you to everyone who signed up and gave us feedback to improve the game 🙂 If you previously signed up to the alpha, make sure to click the Discord invite link in your invitation and join the server before Monday. We'll have some surprises for our alpha players on Discord in the future! And if you haven't signed up yet you can do so here.
Jelly Shrine
Sebastien has been working on the design for the Jelly shrine. Unfortunately Jellies get old and die, leaving behind relics. It's a tradition on Wimba Island to place relics in the local shrine. There's a rumor that certain relic patterns can perform alchemy at night…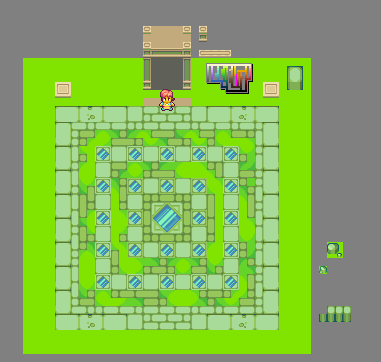 Jelly Ghosts
When exploring at night time, keep an eye on out for ghosts…

World Map
Sebastien also finished designing the world map that can be found in the player's notebook. As you discover locations, you can use the map to fast travel. It's also useful for marking locations you want to remember for later.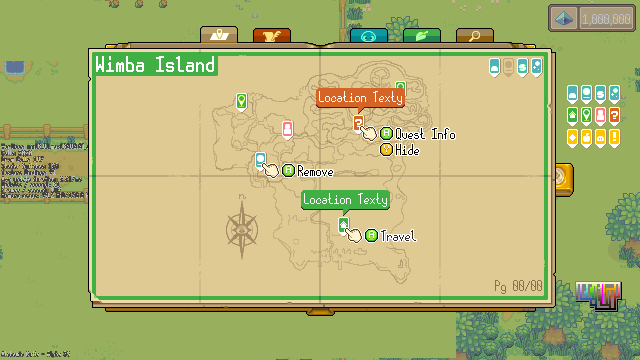 What's next?
Tom is still working hard on porting the engine to the Nintendo Switch. Meanwhile, Dale has started composing the overworld music for the game and Sebastien is finishing up additional gameplay assets.
As always, make sure to follow @alchemiccutie and @CIRCLE_Ent for future updates.
---