Hey there Cutie Club,
We've been busy the past few months working hard on the game and we have a lot of updates to share today! 🙂
New Logo
After a lot of feedback and revisions, we've updated the game logo! Our new logo is a lot more readable and 200% cuter. Check it out below! 🙂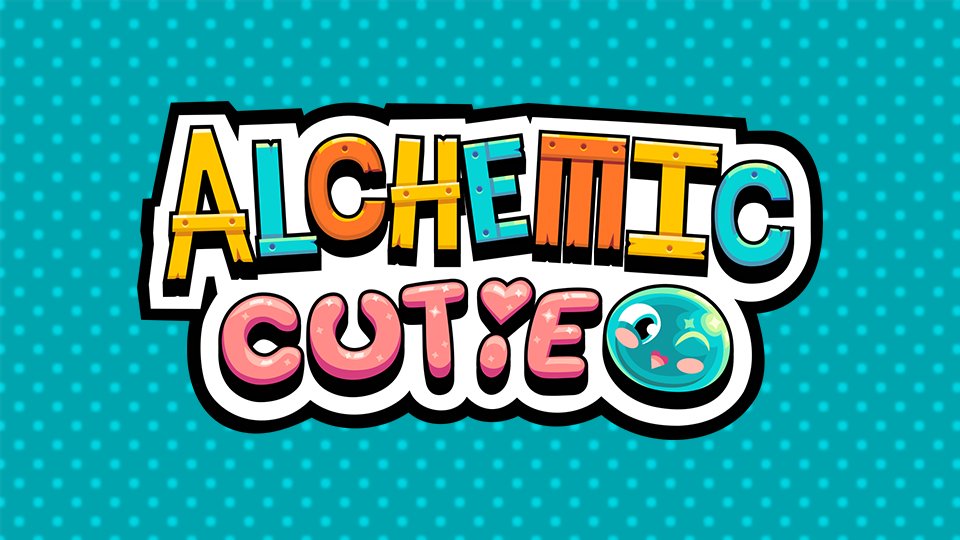 A Wholesome Adventure
At the end of May myself and Sebastien worked with Talespinners to plan out the full narrative of the game. We have now finalised the story points of the game and are writing the finer details and dialogue. A special thanks to Matt Gibbs and Cash DeCuir for lending us their expertise!
New Team Members
We have 4 new members on the cutie team helping us build our wholesome RPG! Augusto Zanellato, Stephen Kelly-Hannon and Caoimhe Tiernan have joined us as programmers for the summer to help build out more gameplay features (more info later!). Taylor Richardson has also joined us as a Level Artist to help us bring Wimba Island to life. Expect a lot of updates in the coming weeks! Also, Caoimhe's mom baked us an Alchemic Cutie cake which was yummy!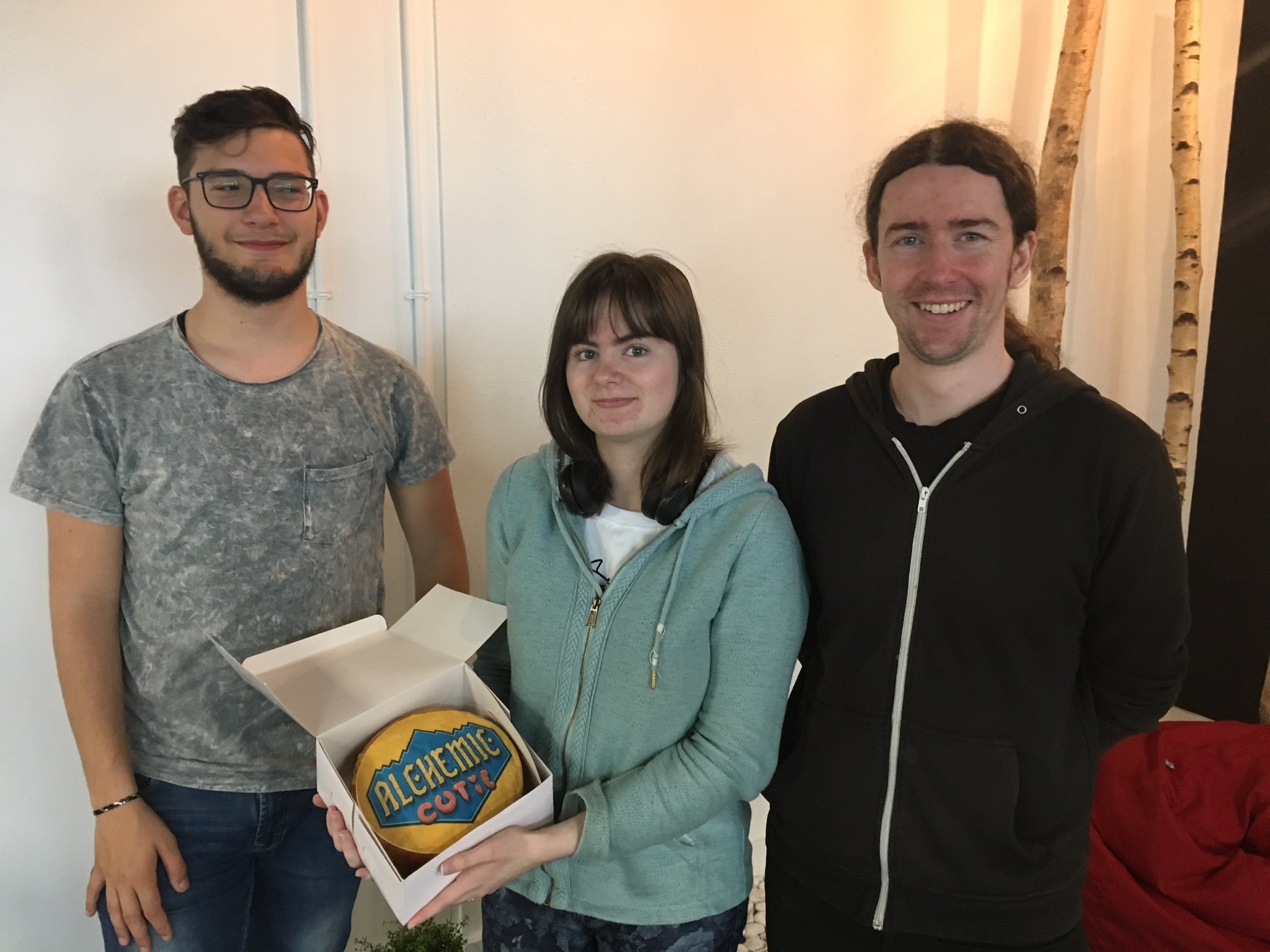 Building Wimba Island
Taylor and Sebastien have been hard at work building out the first area of the island. Wimba Island is split into 4 areas; The Plains, The Forest, The Springs and The Mountain. The plains is where your home and Wimba Village are. There's lots of villagers wandering around, fields to explore and catch jellies. Check out a preview of Wimba Village below!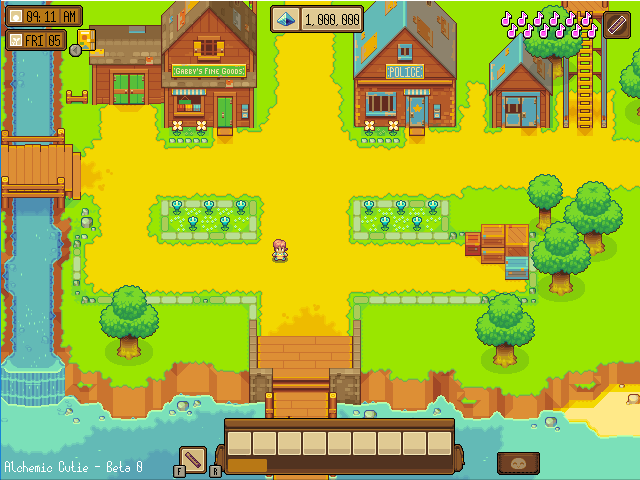 What's next?
We have a lot of updates and announcements coming soon so we won't spoil anything yet! However, we would recommend joining our Discord server as there may be something new there soon 😉
As always, make sure to follow @alchemiccutie and @CIRCLE_Ent for future updates.
---