Hey there Cutie Club,
We have some updates to share today!
Environment Interaction
First off, we've been working on introducing alchemy to the environment to bring more fun to the game world. Every season will have different environment objects to play your flute on and find crystals.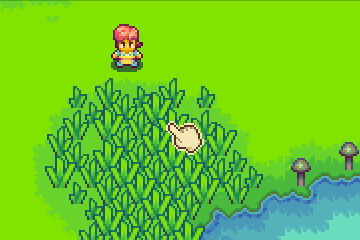 New Flute Mechanics
Speaking of flute playing, we've completely revamped the flute mechanics.
To tie in with progressing to the different areas of Wimba Island, we've also added a progression system to the player's flute. The player has a limited number of transmutations shown in the top-right of the HUD. The flute will recharge throughout the day, or, if you want to completely recharge your flute, you can return home and sleep.

As the game progresses, you'll activate shrines in the game world which will expand your flute meter allowing you to perform more transmutations each day.
A homely home
Sebastien has been working on the tileset for interiors and has built out the player's home (left) and the grandparent's home (right). They look so cosy! 🙂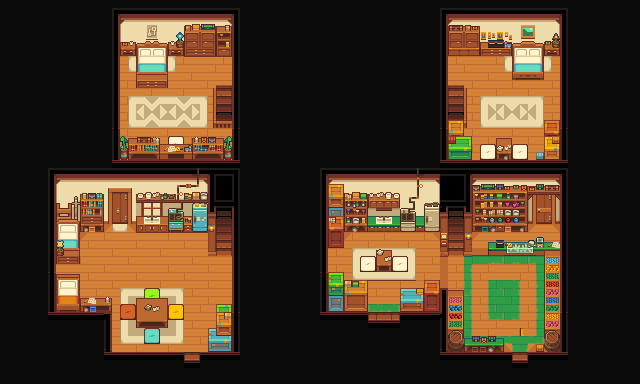 What's next?
As mentioned on our Jellycast, we won't be able to attend PAX and Gamescom this year (*sad jelly noises*). However, we are looking into attending a conference later in the year (hint: it may be in the U.K.). We hope to have more news soon 🙂
Tom has been working away on porting work and will have something cool to share soon. Taylor has been detailing The Plains (no spoilers yet) and has recently begun detailing The Forest part of the island. Stephen and Caoimhe has been working some new features which we'll share in a later blog post 😉
In the meantime, make sure to join our Discord and be sure to follow @alchemiccutie and @CIRCLE_Ent for future updates.
---